Trend-tracking in a Pandemic: Wear? Or Be-ware?
Wardrobe building is a long-term effort – watching for your most flattering colors and styles to cycle into the stores.  Seasonal trends define what will be available in coming months  – often at tempting markdowns as retail disruption continues.  So here are some tips to help you spot the ones that are worth investing in now and the ones to avoid – so you'll be stylish – not dated – when "shelter at home" is a thing of the past.
POLKA DOTS.  A classic Spring favorite, dots are now in the spotlight year round.  WEAR them if your style is classic.  Or if you like the look of mixed prints, blend them with a floral or geometric in similar colors.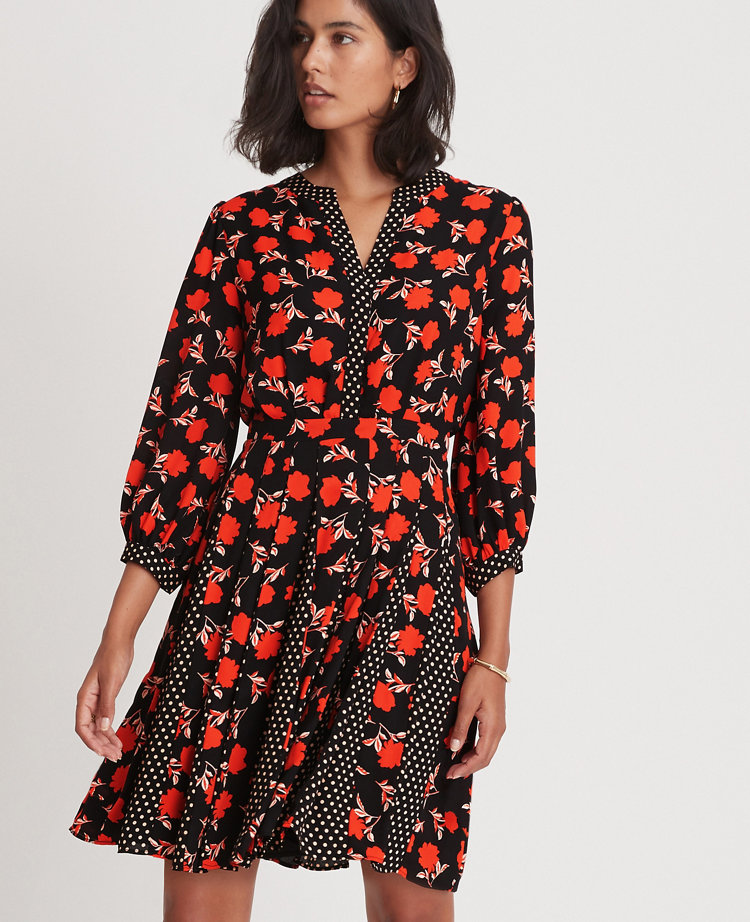 BEWARE if they are too large or if the color combination is too high-contrast for your personal coloring. Varied size dots or blurred edges help tone down the contrast.  TIP: If you own something with white dots on black or navy, consider over-dyeing it to make the light areas a  less-contrasting new color.
GEOMETRIC PRINTS.  WEAR them – or prints in general – if you find ones that feature two or more of your best colors.  They can be great "links" for the solid pieces in your closet. Look for motifs that are about as angular or as curved as your facial features.  BEWARE of  over-sized, over-bright and over-contrast geometrics trending hard these days.  .  You should be wearing the prints in your wardrobe — not letting the prints wear YOU.
NEON COLORS.  WEAR them … NEVER!  They capture all the attention in a store or on a website, and that's exactly why you shouldn't wear them.  These uber-brights overpower literally every pattern of human coloring.  Just say NO.
RUFFLES.  WEAR them if you like a bit of added femininity.  Great way to add softness to a less curved body type – Rectangle or Inverted Triangle.   The most sophisticated ones are cut circular, so the attached edge is straight while the free edge cascades.  BEWARE of ruffles that create a little-girl look, add bulk in body areas you'd rather minimize  or overwhelm the entire garment.
FRINGE.  A little bit goes a long way.  WEAR it to express a slightly rebellious or arty persona.  BEWARE of taking it to excess.  I like this trend interpreted in frayed hem edges on denim.  It's easy to create the effect on denim you already own.  I unstitched the hem and frayed the edges on these jeans, and removed the band (an unwanted horizontal detail) from a white jean jacket and love them both.
PUFFY SLEEVES.  WEAR them … okay, actually don't.  This is almost a "never" style detail for grown women.  I'm cautions about never/always statements, but have yet to see a puffy sleeve (in day-wear) that didn't suck all the sophistication and elegance out of a woman's appearance.  If you want shoulder emphasis, go for epaulettes, flanges, yokes and subtle Shoulder Shapers instead.
SHEERS.  WEAR them as lightweight over-layers to add both femininity and sophistication, even with jeans and a T-shirt.  Love this look for patio dining in nice weather … and an easy way to give a holiday spin to wardrobe basics. Also a sneaky way to camouflage a few extra COVID pounds.  BEWARE of sheers in wear-alone blouses without lining or appropriate underpinings.
CHUNKY JEWELRY.  WEAR a chunky necklace to bring attention up to your face and away from any figure challenge areas. Great way to add presence to your look on ZOOM calls!  We have a great one (comfortably featherweight and a versatile gold/silver mix) in our web store.  Code CHUNKY gets you a 25% discount.
BEWARE of chunky bracelets, though, because any time you put your hands down they become a focal point right at the fullest part of you hips … oops!